THE HARD COUNT is LIVE!!!
Have you met the boy from West End yet?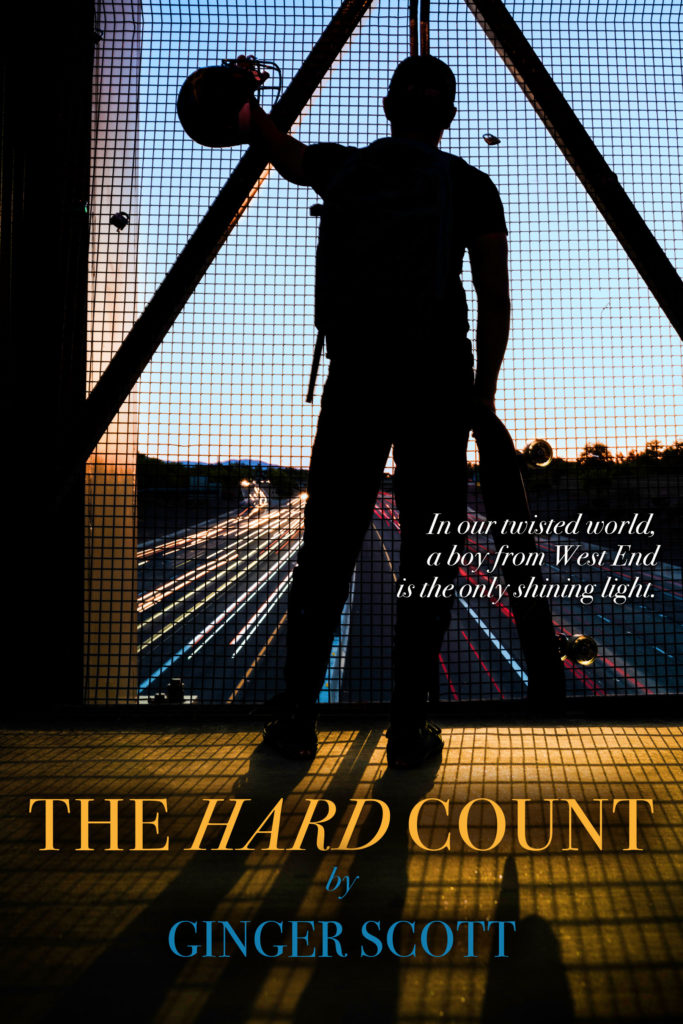 I have a new book…and it's LIVE! I went back to my roots – high school football, different sides of the tracks, coach's daughter, and a hot new quarterback. But more than romance and football, this one was special for me–it was a very important story I wanted to tell, and my heart is in every single word.
I wanted to write something important. In fact, no…for years, I've made a resolution/goals list, and it's always included this one phrase: Write Something Important.
This book.
It's my important.
Make no mistake, I've loved with my entire heart every book I've written, each for different reasons. My first because it was just that—the story I always wanted to tell. Wild Reckless because of the feel and the theme on mental health. This Is Falling because, well…hello?! This girl loves baseball and catchers something fierce.
The inspiration behind The Hard Count has lived in me for years. It was always the important thing. I've always known it was, but…important things—they're scary. And the ideas and messages in this book—I needed them to come out just right. They've always been too significant for me to handle unready. I needed to feel strong. I needed to feel brave. I needed to be honest, even when it was about the ugly parts.
Racism.
This book will make your heart drop and beat and rush and feel full. And the game will drive you, push you to the edge of your seat, convert non-fans to football loving diehards. At least, that's my ever-loving goal because if you don't feel something for football I swear you're missing out. But…within those pages, between the tingles that come with first love, the racing pulse as lips almost touch, the numbness of clenched fists on the gridiron, is a delicately woven message of the importance of seeing people for who they are, not what they are.
I wrote about this in my acknowledgements, but it's too important to share for me to force y'all to wait until the end of the book.
This book is about more than just football. It's about family. And it's about the way people see other people. I grew up in a neighborhood much like West End. It wasn't always that way, but somewhere, during the years, shots rang closer, gangs took over, and people who called that place home for years, started to move away. Others stayed. And the horrible things that eventually happened on those streets—it wasn't their fault.
Drugs. The allure of a quick buck. Gangs, and a world that let kids grow up without parents and where money was thin but bills kept climbing, fostering desperation. Those were the circumstances. The people, though—they were good.
One of my first breaking news assignments for the first newspaper I worked for was a fatal shooting that took place in a carwash stall just a block away from my childhood home. When I walked the streets and talked to nearby residents, many of them were familiar. They'd been in their homes for forty years. Latino, white, black, or as Nico would say…green—that was never part of the conversation. My quotes were about the violence and the gangs, not about condemning groups of people based on their ethnicities or laying blame at their feet. But that conversation…it does happen. We hear it a lot. Subtle and blatant and harmful racism plays out couched under faulty reasoning and apologies, as if it makes it okay.
It doesn't.
It's not.
Ugly doesn't have a color. It lives among selfishness and hate. And as much as this story is about football…it's also about that.
It's important.
To me.
And I hope it resonates and makes you feel. And I hope it makes you think.
It made me think.
It made me think that I could do it…write something important. And then it made me think that there's hope for us.
And that felt damn good.
I hope you like it, because this one is surely my favorite. I cannot wait to share the rest with you. Welcome…to The Hard Count.
Watch the Trailer!
**A new stand-alone mature YA football romance from Ginger Scott – available now! **
Nico Medina's world is eleven miles away from mine. During the day, it's a place where doors are open—where homes are lived in, and neighbors love. But when the sun sets, it becomes a place where young boys are afraid, where eyes watch from idling cars that hide in the shadows and wicked smoke flows from pipes.
West End is the kind of place that people survive. It buries them—one at a time, one way or another. And when Nico was a little boy, his mom always told him to run.
I'm Reagan Prescott—coach's daughter, sister to the prodigal son, daughter in the perfect family.
Life on top.
Lies.
My world is the ugly one. Private school politics and one of the best high school football programs in the country can break even the toughest souls. Our darkness plays out in whispers and rumors, and money and status trump all. I would know—I've watched it kill my family slowly, strangling us for years.
In our twisted world, a boy from West End is the only shining light.
Quarterback.
Hero.
Heart.
Good.
I hated him before I needed him.
I fell for him fast.
I loved him when it was almost too late.
When two ugly worlds collide, even the strongest fall. But my world…it hasn't met the boy from West End.
Buy links: Amazon | iBooks | B&N | Kobo
---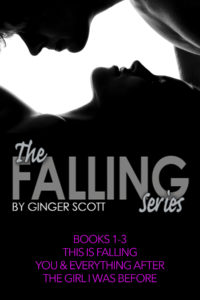 The Falling Series Books 1-3 is now available in a boxed set!
The Amazon bestselling Falling Series books are now available in a 3-book boxed set! Books include: This Is Falling, You and Everything After and The Girl I Was Before.
Book 1 – This Is Falling 
Two years had passed since I was the Rowe Stanton from before, since tragedy stole my youth and my heart went along with it. When I left for college, I was going to cross back to the other side, to live with the living. I just didn't know how. And then I met Nate Preeter. An All-American baseball player, Nate showed me everything I'd been missing. And then he showed me how to fall.
Book 2 – You and Everything After 
I'm Tyson Preeter: strong, intelligent—arrogant. Since losing my ability to walk six years ago, I relearned life. I don't do sympathy, don't want charity and don't need love. But Cass Owens is about to wreck everything. She's about to steal my strength because she needs it more. She's about to break my rules, then tear down my walls.
She's about to own me, completely.
And I'm about to let her.
Book 3 – The Girl I Was Before 
The selfish one. I suppose that's the nicest thing people say about me. But I'm ready to make the hard choices and face the consequences. I'm ready to be the girl I was before, and I'm done being the one who lost her way. I'm ready to become the Paige Owens the Houston Orr sees when he looks at me. Loving him wasn't part of my plan, but it happened anyway. I'm starting to think plans are overrated.
iBooks link here
Amazon link here
---
In Your Dreams – a new Falling Series standalone book – is HERE!
Now live and ready to read – Amazon, iBooks, Kobo, B&N, Google and More!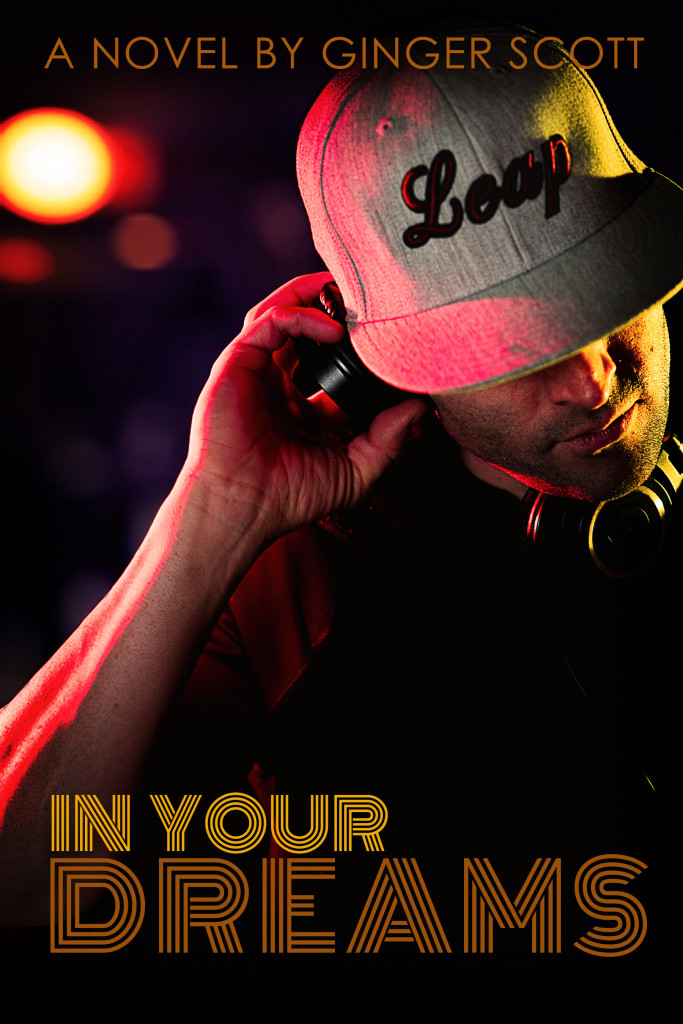 Casey Coffield has a growing list of personal flaws he keeps locked away in his head:
He's never on time.
His list of IOUs to his best friend is endless.
Money is always short.
Goals are never in reach.
Oh, and he's decided to add college drop-out to that list, too. He doesn't really think that last one's such a bad thing, but his family insists it is, so it stays on the list.
On paper, he's a zero. But in person, when he's mixing tracks for a sea of bodies at the hottest clubs and parties, he's downright irresistible. Just-right stubble on his chin, body of a boxer and a smirk that stimulates all the right nerves—women have never been a problem. They flock to his swagger and fall for his charm…fast.
All except for this one. 
Purple hair, gray eyes, a raspy voice and sass, Murphy Sullivan is a little bit country and a little bit rock-n-roll. And her and Casey? They have history. He can't remember it, but she wrote a song about him—and it's not exactly a love song. But it is good. Damn good. And uncovering her inspiration just might be the key to solving a few of his shortcomings—not to mention open doors to his own big break in the music industry.
But sometimes dreams get messy when they collide. Sometimes life changes patterns. A past paints the wrong picture and futures get cloudy. The only question that remains is who will you choose when the dust settles—you? Or the girl of your dreams?
** This book is a Falling Series spin-off. It can be read as a standalone. **
Add to your Goodreads shelf now here:
https://www.goodreads.com/book/show/28794967-in-your-dreams
Buy Links:
Amazon | Barnes & Noble | iBooks | Kobo | Google | Smashwords
---
Thank You for Making Wild Reckless a Finalist for Goodreads Choice YA of the Year!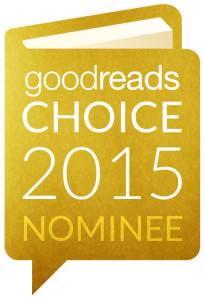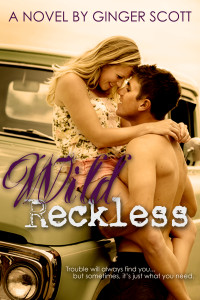 Wild Reckless is the one book of mine that simply wrapped itself around my heart and held my hands to the fire…well, the keyboard metaphor for fire. It's my favorite (for now) and the fact that enough of you amazing readers found it to be a favorite YA read in 2015 warms my heart beyond anything. Thank you so very much for your support of Wild Reckless in the Goodreads Choice Awards. To be a finalist is a dream come true. To make the top 10 is simply amazing. I promise to continue to work my ass off to give you more stories to love. <3
Wild Reckless Synopsis:
Kensington Worth had a vision for her senior year. It involved her best friends, her posh private school in downtown Chicago and time alone with her piano until her audition was perfected, a guaranteed ticket into the best music programs in the world.
Instead, a nightmare took over.
It didn't happen all at once, but her life unraveled quickly—a tiny thread that evil somehow kept pulling until everything precious was taken from her. She was suddenly living miles away from her old life, trapped in an existence she didn't choose—one determined to destroy her from the inside, leaving only hate and anger behind. It didn't help that her neighbor, the one whose eyes held danger, was enjoying every second of her fall.
Owen Harper was trouble, his heart wild and his past the kind that's spoken about in whispers. And somehow, his path was always intertwined with Kensington's, every interaction crushing her, ruining her hope for any future better than her now. Sometimes, though, what everyone warns is trouble, is exactly what the heart needs. Owen Harper was consumed with darkness, and it held onto his soul for years. When Kensington looked at him, she saw a boy who'd gotten good at taking others down when they threatened his carefully balanced life. But the more she looked, the more she saw other things too—good things…things to admire.
Things…to love. Things that made her want to be reckless.
And those things…they were the scariest of all.
Add to your goodreads shelf here: https://www.goodreads.com/book/show/24500775-wild-reckless
Download from Amazon | Google | Smashwords | iBooks | Barnes & Noble | Kobo
---
Wicked Restless – the second Harper Boys novel is out now!
I love living in the Harper boys' world! Owen's story in Wild Reckless was special for me – the way that story felt was as close to perfect as I've ever felt, and going there again to tell his brother's story, Andrew Harper, was like taking a big, full breath of joy. I am so excited to share his story with you – I hope you enjoy! Synopsis, excerpt and buy links below!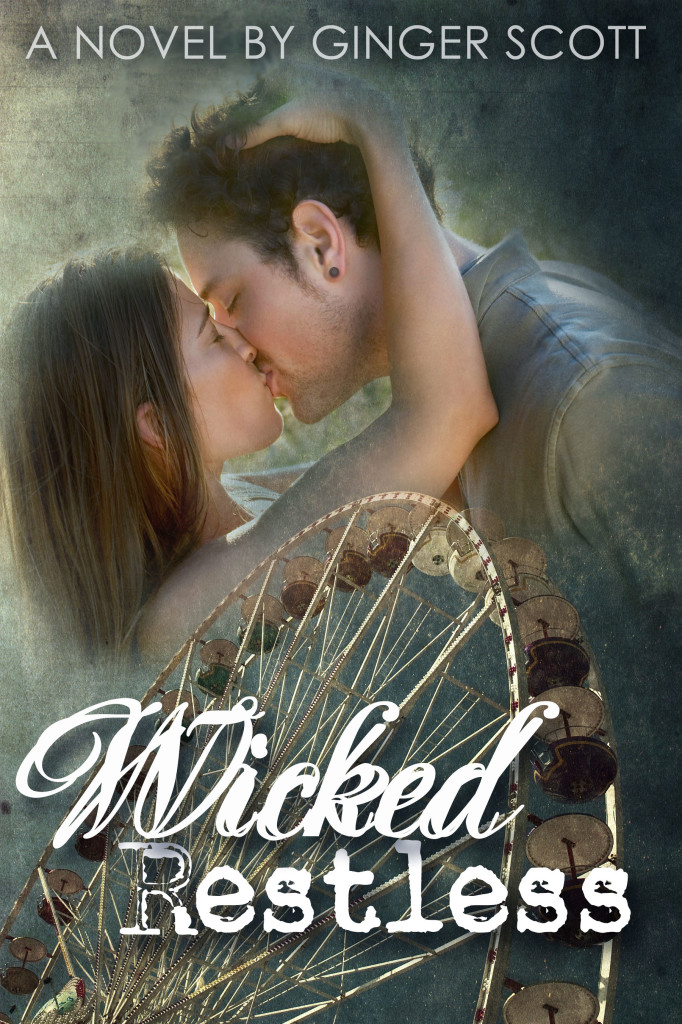 Synopsis:
Andrew Harper grew up in a house marked by tragedy. His older brother Owen did his best to shelter him, but you can only be protected from life's pain for so long. Eventually, you end up just feeling numb…and isolated.
Loneliness was the one constant in Andrew's life. Until one girl, met by chance in a high school hallway, changed everything. Emma Burke was a mystery and all that was beautiful in this world, the only air Andrew ever wanted to breathe. She took the lonely away, and filled it with hope and color, and Andrew would do anything to keep her safe, happy and whole.
But sometimes, what feels good and right is what ends up hurting us the most. And when Andrew and Emma are faced with an impossible decision, Andrew is tested to see just how far he's willing to go for the girl who owns his heart.
Cuts are deep.
Scars are left behind.
And revenge beckons.
When Andrew finally gets his chance, in college, five years after his first love broke him completely, he finds out old feelings don't really disappear just because you say you hate someone. The more he tries to avenge all that he believes he lost, the more he uncovers the real story of what happened years before.
Love is wicked. But a restless heart is never satisfied beating on its own. Can Andrew and Emma make it right before it's too late, or will the ties that bind them now destroy their only chance at a future?
Available on: Amazon | Google | Smashwords | iBooks | Barnes & Noble | Kobo
Add to your Goodreads shelf here: https://www.goodreads.com/book/show/26124170-wicked-restless