A GIRL LIKE ME – Book 2 in the LIKE US Duet – NOW LIVE!!!!!
Purchase links:
Amazon: http://amzn.to/2rImqJf
iBooks: http://apple.co/2rI6BSF
Kobo: http://bit.ly/2rty9OF
BN: http://bit.ly/2qcdHgx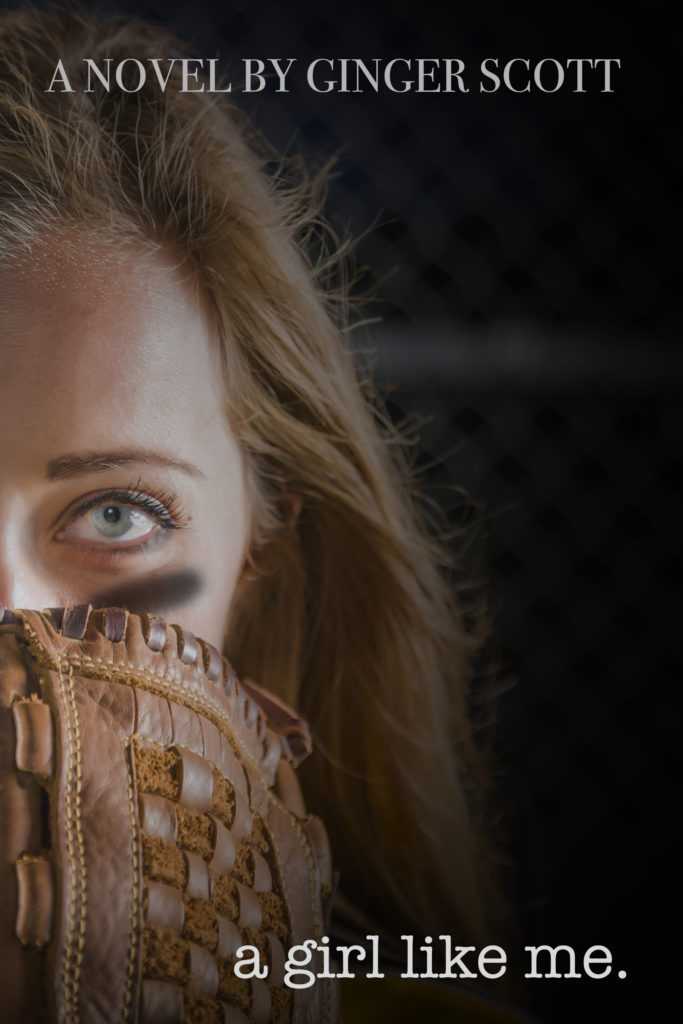 BLURB:
I'm not supposed to be here.
Death has come for me more than once, and each time it's been a boy who's stood between me and my final breath.
I called him Christopher when he saved me as a child. When he came into my life again, only months ago, I knew him as Wes. Just as he did the time before, he disappeared the moment he made sure I was out of harm's way; as if I didn't need any more saving.
This time, though, death left me with a reminder of how powerful it is. I know it meant to strip me of my spirit again, but it failed.
Even so, I know I need Wes to survive. Our souls are woven together somehow, our every breath in sync. I feel it, even though everyone says I shouldn't.
The world thinks he's missing. His loved ones don't want to believe he's dead.
Only I know just how special he is.
I'm going to find him and bring him home, where he belongs. Together, we'll face impossible—we'll rewrite our ending.
And when the bad guys come calling, we will always win.
* Read the complete duet today! Available where e-books are sold. 
---
It all began with A Boy Like You.
They say everyone's a superhero to someone. I'm not sure who I'm supposed to save, but I know who saved me.
We were kids. His name was Christopher. And up until the day he pulled me from death's grip, he was nothing more than a boy I felt sorry for. In a blink of an eye, he became the only person who made me feel safe.
And then he disappeared. 
Now I'm seventeen. I'm not a kid anymore. I haven't been for years. While death didn't take me that day, the things that happened left me with scars—the kind that robbed me of everything I once loved and drove me into darkness. But more than anything else, that day—and every day since—has taken away my desire to dream.
I wasn't going to have hope. I wouldn't let myself wish. Those things—they weren't for girls like me. That's what I believed…until the new boy.
He's nothing like the old boy. He's taller and older. His hair is longer, and his body is lean—strong and ready for anything. I don't feel sorry for him. And sometimes, I hate him. He challenges me. From the moment I first saw him standing there on the baseball field, he pushed me—his eyes constantly questioning, doubting…daring. Still, something about him—it feels…familiar.
He says his name is Wes. But I can't help but feel like he's someone else. Someone from my past. Someone who's come back to save me.
This time, though, he's too late. Josselyn Winters, the girl he once knew, is gone. I am the threat; I am my worst enemy. And he can't save me from myself.
Goodreads | Amazon | iBooks | Barnes & Noble | Kobo
---
It's LIVE!!!
Hold My Breath is here – a new adult, contemporary romance about love, loss and forgiveness.
Swim hard, and love a Hollister <3
I wanted to write a book about surviving — about putting one foot in front of the next, taking life day by day, until a person relearned how to live. Hold My Breath is a tribute to the strong souls who overcome, for the fighters who don't quit, and the people who love them and push in all the right ways. I love this story, and I hope you all love it, too.
Meet Will Hollister. Some loves…hurt like hell.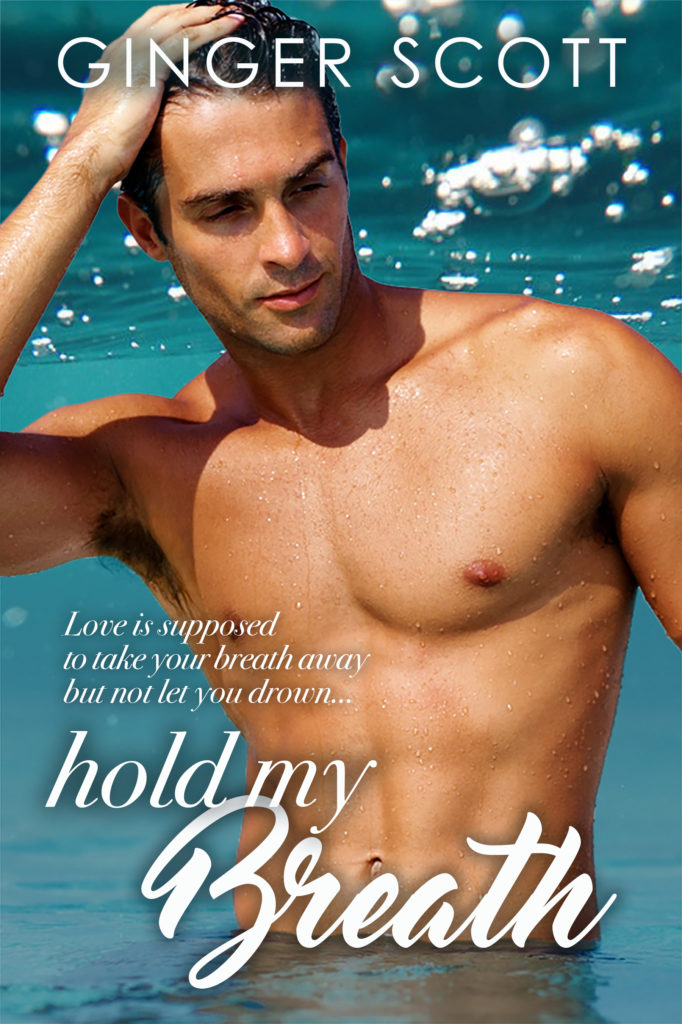 BLURB:
Fractions of seconds can do lots of damage. One decision can ruin lives. A blink can be tragic. And loving a Hollister…can hurt like hell.
I would know.
They say the average person can hold their breath under water for two full minutes when pushed to the extremes. Will Hollister has been holding his for years. The oldest of two elite swimming brothers, Will was always a dominant force in the water. But in life, he preferred to let his younger brother Evan be the one to shine.
Evan got the girl, and Will…he got to bury all of the secrets. A brother's burden, the weight of it all nearly left him to drown.
The daughter of two Olympians, my path was set the day my fingertips first touched water. My future was as crystal clear as the lane I dominated in the pool—swim hard, win big, love a Hollister.
My life with Evan burned bright. He gave me arms to come home to, and a smile that fooled the world into believing everything was perfect. But it was Will who pushed me. Will…who really knew me.
And when all of the pieces fell, it was Will who started to pick them up.
In the end, the only thing that matters are those few precious seconds—and what we decide to do while we still have them in our grasp.
Links: Amazon | iBooks | B&N | Kobo | Goodreads
EXCERPT:
The song breaks for a guitar solo, and I count the seconds, knowing that she's going to slip away the moment everyone in here begins to clap. I won't ask her to dance again. I won't torture myself or push my luck. But I'll remember this. As bad of an idea as it is, I'm glad I did it. So many painful memories woven into this place, I needed this one good one. It might just be the best memory I have out of everything in my life.
I feel her shift in my arms, and when I pull away slightly, Maddy's chin pushes into the center of my chest, her eyes blinking slowly while she looks up at me. Two shots and a beer are about to talk to me right now. I smile softly and nod.
"That was a much better dance," she says.
I chuckle, tilting my head back to laugh before bringing it forward slowly, resting my brow against hers. My eyes look down at the curve of her lips, lower at the line of her jaw, and even lower at the swell of her breast under the soft black cotton of her dress. A heavy breath escapes me.
"I make you nervous?" she asks.
I don't answer right away, instead closing my eyes and swallowing again. I don't even care if she can feel it. I drag my hands up her body to her neck until I'm cradling her head in my palms, my fingertips flirting with her hair along her neck and my thumbs caressing her jawline.
"That's what you said…before. You said you didn't dance well because I make you nervous," she says, her words coming out slow and sleepy.
My mouth smiles against the top of her head, and I give in, opening it enough to press a kiss against her, hoping only the strangers are our witness.
"Yes, Maddy. That's right," I say. "You make me incredibly nervous."
---
THE HARD COUNT
Have you met the boy from West End yet?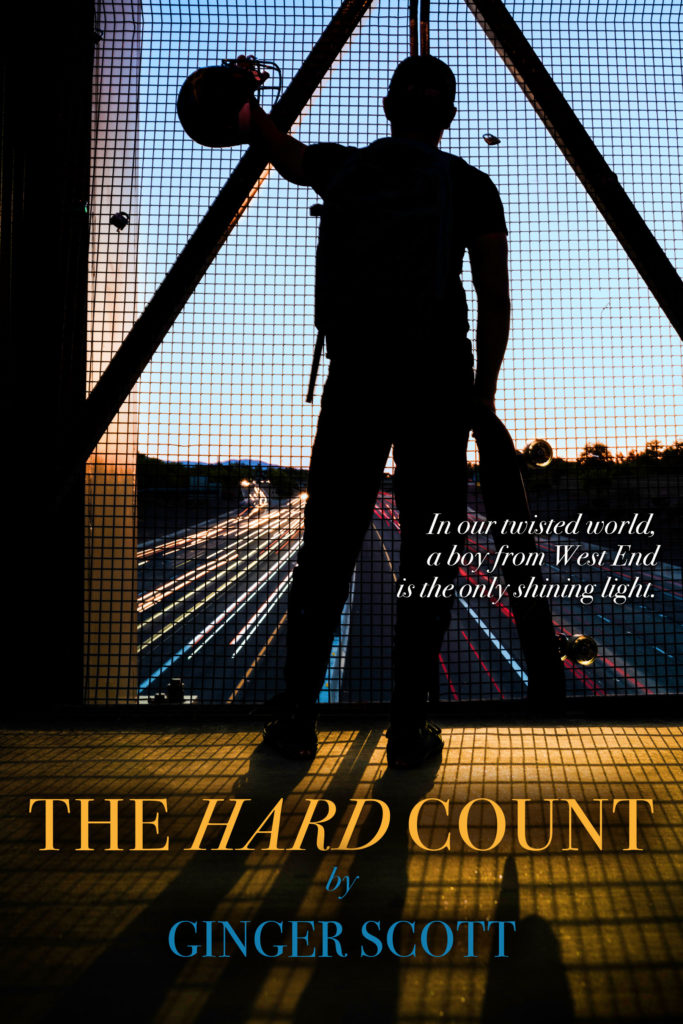 I have a new book…and it's LIVE! I went back to my roots – high school football, different sides of the tracks, coach's daughter, and a hot new quarterback. But more than romance and football, this one was special for me–it was a very important story I wanted to tell, and my heart is in every single word.
I wanted to write something important. In fact, no…for years, I've made a resolution/goals list, and it's always included this one phrase: Write Something Important.
This book.
It's my important.
Make no mistake, I've loved with my entire heart every book I've written, each for different reasons. My first because it was just that—the story I always wanted to tell. Wild Reckless because of the feel and the theme on mental health. This Is Falling because, well…hello?! This girl loves baseball and catchers something fierce.
The inspiration behind The Hard Count has lived in me for years. It was always the important thing. I've always known it was, but…important things—they're scary. And the ideas and messages in this book—I needed them to come out just right. They've always been too significant for me to handle unready. I needed to feel strong. I needed to feel brave. I needed to be honest, even when it was about the ugly parts.
Racism.
This book will make your heart drop and beat and rush and feel full. And the game will drive you, push you to the edge of your seat, convert non-fans to football loving diehards. At least, that's my ever-loving goal because if you don't feel something for football I swear you're missing out. But…within those pages, between the tingles that come with first love, the racing pulse as lips almost touch, the numbness of clenched fists on the gridiron, is a delicately woven message of the importance of seeing people for who they are, not what they are.
I wrote about this in my acknowledgements, but it's too important to share for me to force y'all to wait until the end of the book.
This book is about more than just football. It's about family. And it's about the way people see other people. I grew up in a neighborhood much like West End. It wasn't always that way, but somewhere, during the years, shots rang closer, gangs took over, and people who called that place home for years, started to move away. Others stayed. And the horrible things that eventually happened on those streets—it wasn't their fault.
Drugs. The allure of a quick buck. Gangs, and a world that let kids grow up without parents and where money was thin but bills kept climbing, fostering desperation. Those were the circumstances. The people, though—they were good.
One of my first breaking news assignments for the first newspaper I worked for was a fatal shooting that took place in a carwash stall just a block away from my childhood home. When I walked the streets and talked to nearby residents, many of them were familiar. They'd been in their homes for forty years. Latino, white, black, or as Nico would say…green—that was never part of the conversation. My quotes were about the violence and the gangs, not about condemning groups of people based on their ethnicities or laying blame at their feet. But that conversation…it does happen. We hear it a lot. Subtle and blatant and harmful racism plays out couched under faulty reasoning and apologies, as if it makes it okay.
It doesn't.
It's not.
Ugly doesn't have a color. It lives among selfishness and hate. And as much as this story is about football…it's also about that.
It's important.
To me.
And I hope it resonates and makes you feel. And I hope it makes you think.
It made me think.
It made me think that I could do it…write something important. And then it made me think that there's hope for us.
And that felt damn good.
I hope you like it, because this one is surely my favorite. I cannot wait to share the rest with you. Welcome…to The Hard Count.
Watch the Trailer!
**A new stand-alone mature YA football romance from Ginger Scott – available now! **
Nico Medina's world is eleven miles away from mine. During the day, it's a place where doors are open—where homes are lived in, and neighbors love. But when the sun sets, it becomes a place where young boys are afraid, where eyes watch from idling cars that hide in the shadows and wicked smoke flows from pipes.
West End is the kind of place that people survive. It buries them—one at a time, one way or another. And when Nico was a little boy, his mom always told him to run.
I'm Reagan Prescott—coach's daughter, sister to the prodigal son, daughter in the perfect family.
Life on top.
Lies.
My world is the ugly one. Private school politics and one of the best high school football programs in the country can break even the toughest souls. Our darkness plays out in whispers and rumors, and money and status trump all. I would know—I've watched it kill my family slowly, strangling us for years.
In our twisted world, a boy from West End is the only shining light.
Quarterback.
Hero.
Heart.
Good.
I hated him before I needed him.
I fell for him fast.
I loved him when it was almost too late.
When two ugly worlds collide, even the strongest fall. But my world…it hasn't met the boy from West End.
Buy links: Amazon | iBooks | B&N | Kobo
---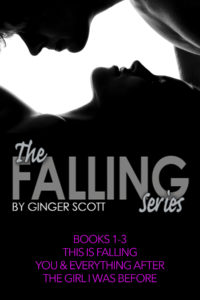 The Falling Series Books 1-3 is now available in a boxed set!
The Amazon bestselling Falling Series books are now available in a 3-book boxed set! Books include: This Is Falling, You and Everything After and The Girl I Was Before.
Book 1 – This Is Falling 
Two years had passed since I was the Rowe Stanton from before, since tragedy stole my youth and my heart went along with it. When I left for college, I was going to cross back to the other side, to live with the living. I just didn't know how. And then I met Nate Preeter. An All-American baseball player, Nate showed me everything I'd been missing. And then he showed me how to fall.
Book 2 – You and Everything After 
I'm Tyson Preeter: strong, intelligent—arrogant. Since losing my ability to walk six years ago, I relearned life. I don't do sympathy, don't want charity and don't need love. But Cass Owens is about to wreck everything. She's about to steal my strength because she needs it more. She's about to break my rules, then tear down my walls.
She's about to own me, completely.
And I'm about to let her.
Book 3 – The Girl I Was Before 
The selfish one. I suppose that's the nicest thing people say about me. But I'm ready to make the hard choices and face the consequences. I'm ready to be the girl I was before, and I'm done being the one who lost her way. I'm ready to become the Paige Owens the Houston Orr sees when he looks at me. Loving him wasn't part of my plan, but it happened anyway. I'm starting to think plans are overrated.
iBooks link here
Amazon link here
---
In Your Dreams – a new Falling Series standalone book – is HERE!
Now live and ready to read – Amazon, iBooks, Kobo, B&N, Google and More!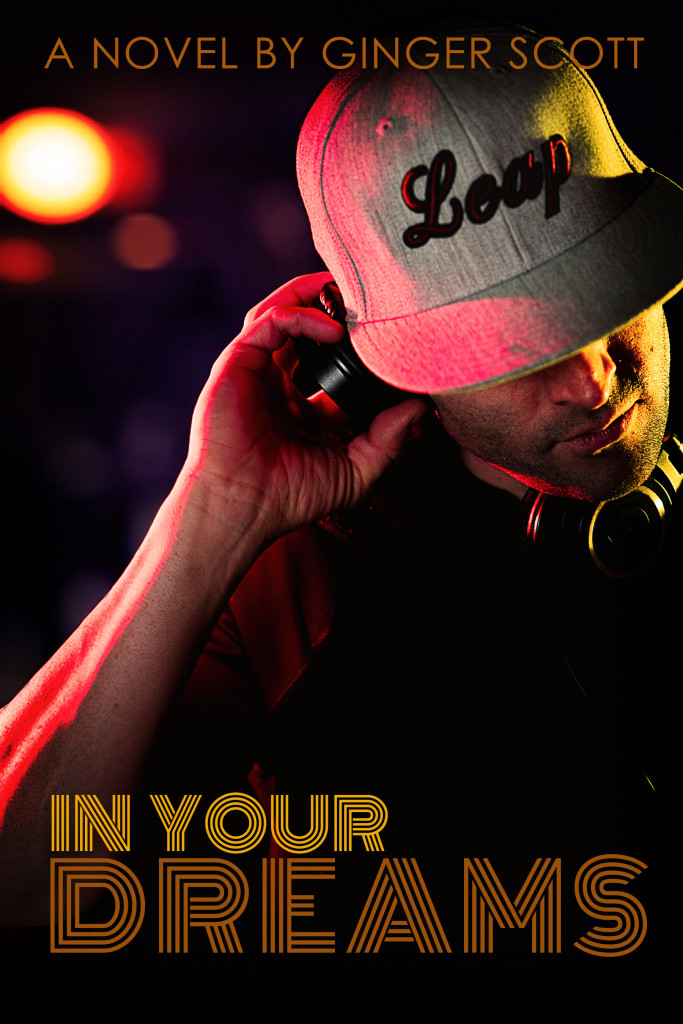 Casey Coffield has a growing list of personal flaws he keeps locked away in his head:
He's never on time.
His list of IOUs to his best friend is endless.
Money is always short.
Goals are never in reach.
Oh, and he's decided to add college drop-out to that list, too. He doesn't really think that last one's such a bad thing, but his family insists it is, so it stays on the list.
On paper, he's a zero. But in person, when he's mixing tracks for a sea of bodies at the hottest clubs and parties, he's downright irresistible. Just-right stubble on his chin, body of a boxer and a smirk that stimulates all the right nerves—women have never been a problem. They flock to his swagger and fall for his charm…fast.
All except for this one. 
Purple hair, gray eyes, a raspy voice and sass, Murphy Sullivan is a little bit country and a little bit rock-n-roll. And her and Casey? They have history. He can't remember it, but she wrote a song about him—and it's not exactly a love song. But it is good. Damn good. And uncovering her inspiration just might be the key to solving a few of his shortcomings—not to mention open doors to his own big break in the music industry.
But sometimes dreams get messy when they collide. Sometimes life changes patterns. A past paints the wrong picture and futures get cloudy. The only question that remains is who will you choose when the dust settles—you? Or the girl of your dreams?
** This book is a Falling Series spin-off. It can be read as a standalone. **
Add to your Goodreads shelf now here:
https://www.goodreads.com/book/show/28794967-in-your-dreams
Buy Links:
Amazon | Barnes & Noble | iBooks | Kobo | Google | Smashwords