Enter to Win a Signed Set of the Harper Boys Series and Support Mental Health Awareness!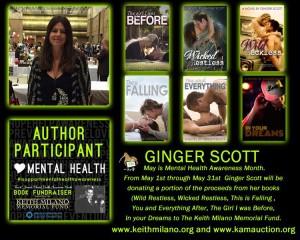 I am incredibly honored to take part in the 4th Annual Mental Health Awareness Month Book Fundraiser benefiting the Keith Milano Memorial Fund. This cause is one I believe in deeply, and am honored to support. There are number of ways you can help raise money and awareness for mental health:
I am donating a portion of my royalties this month (Falling Series and Harper Boys) to the cause. You can view the amazing list of all books on the post page here!
I'm also donating a signed set of the Harper Boys to the auction. Bid on auction items that interest you at www.kamauction.org. The winner pays the Keith Milano Memorial Fund at American Foundation for Suicide Prevention (AFSP) directly.
Help Raise Awareness by sharing a photo or short video of why this cause matters to you using #ShareYourWhy via Social Media. I'll be sharing a post soon about why this cause is meaningful to me.
Make a tax-deductible donation directly to the Keith Milano Memorial Fund at AFSP. You can do a direct donation at http://bit.ly/MilanoFund.
For more details, visit my Mental Health Awareness Month page here!
2016 LIFT 4 Autism Campaign A Huge Success!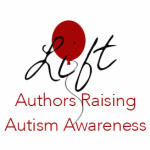 The 2016 has come to a close. I'll be posting the final total raised very soon. For now, let me simply say THANK YOU! The difference this campaign has made, thanks to your help, is the kind that's felt. It's going to touch families, going to offer comfort and going to put some good in a world that desperately needs a little sunshine. But more than the auction and fundraising, what you've done to
foster the conversation about autism for the month of April is so appreciated. While we like to drive autism awareness year 'round, that focus gets special attention in April. Thanks to you, the story of what
autism is and means, and the potential and love for those with autism in our community, is one that will echo for a long time. We've often said that the romance writing, reading and blogging community is the best in the world. You've proven that.
We thank you.
We MORE than thank you.
We LOVE YOU!
Looking forward to next year!
In Your Dreams – a new Falling Series book – is HERE!
Now live and ready to read – Amazon, iBooks, Kobo, B&N, Google and More!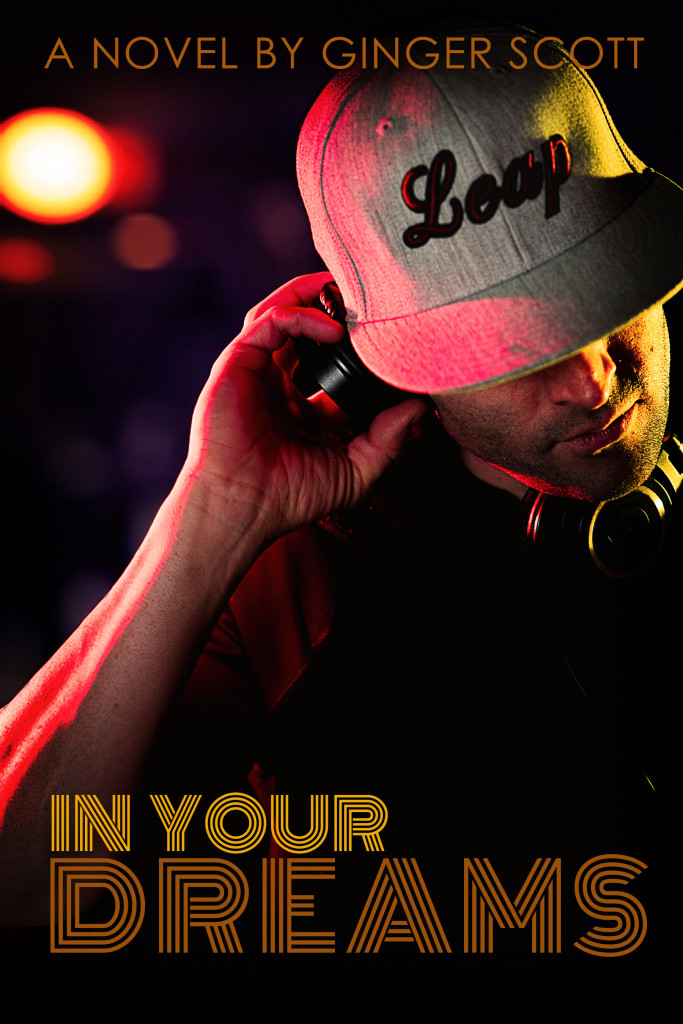 I'll keep this short and sweet. This book that I adore and loved every word of while working on is now live and it's ready to fly. I hope you all love this story as much as I do. I love the theme — dreams. Just f'ing dreams, man! Reach for them. Touch them. Feel them and make them. This story is all about what happens when they collide. It's a hell of a ride, I swear it. As with all Falling Series books, I hope you fall hard.
XO
Ginger
Falling #4 – IN YOUR DREAMS
** Now Live! **
Casey Coffield has a growing list of personal flaws he keeps locked away in his head:
He's never on time.
His list of IOUs to his best friend is endless.
Money is always short.
Goals are never in reach.
Oh, and he's decided to add college drop-out to that list, too. He doesn't really think that last one's such a bad thing, but his family insists it is, so it stays on the list.
On paper, he's a zero. But in person, when he's mixing tracks for a sea of bodies at the hottest clubs and parties, he's downright irresistible. Just-right stubble on his chin, body of a boxer and a smirk that stimulates all the right nerves—women have never been a problem. They flock to his swagger and fall for his charm…fast.
All except for this one. 
Purple hair, gray eyes, a raspy voice and sass, Murphy Sullivan is a little bit country and a little bit rock-n-roll. And her and Casey? They have history. He can't remember it, but she wrote a song about him—and it's not exactly a love song. But it is good. Damn good. And uncovering her inspiration just might be the key to solving a few of his shortcomings—not to mention open doors to his own big break in the music industry.
But sometimes dreams get messy when they collide. Sometimes life changes patterns. A past paints the wrong picture and futures get cloudy. The only question that remains is who will you choose when the dust settles—you? Or the girl of your dreams?
** This book is a Falling Series spin-off. It can be read as a standalone. **
Add to your Goodreads shelf now here:
https://www.goodreads.com/book/show/28794967-in-your-dreams
Buy Links:
Amazon | Barnes & Noble | iBooks | Kobo | Google | Smashwords
---
Get Lucky Anthology LIVE!
$0.99 for a limited time!
AVAILABLE NOW ON:
Get Lucky is a YA anthology featuring six contemporary romance short stories
from some of today's hottest (and my favorite) Young Adult authors!
Short meaning each story is around 20,000 words or 80-85 pages, so you'll get your money's worth!
(Especially since it's only $0.99 for a limited time.)
---
Thank You for Making Wild Reckless a Finalist for Goodreads Choice YA of the Year!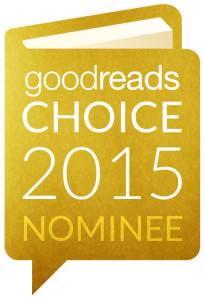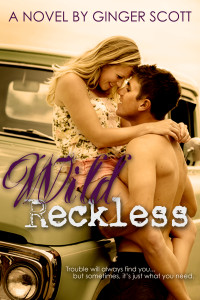 Wild Reckless is the one book of mine that simply wrapped itself around my heart and held my hands to the fire…well, the keyboard metaphor for fire. It's my favorite (for now) and the fact that enough of you amazing readers found it to be a favorite YA read in 2015 warms my heart beyond anything. Thank you so very much for your support of Wild Reckless in the Goodreads Choice Awards. To be a finalist is a dream come true. To make the top 10 is simply amazing. I promise to continue to work my ass off to give you more stories to love. <3
Wild Reckless Synopsis:
Kensington Worth had a vision for her senior year. It involved her best friends, her posh private school in downtown Chicago and time alone with her piano until her audition was perfected, a guaranteed ticket into the best music programs in the world.
Instead, a nightmare took over.
It didn't happen all at once, but her life unraveled quickly—a tiny thread that evil somehow kept pulling until everything precious was taken from her. She was suddenly living miles away from her old life, trapped in an existence she didn't choose—one determined to destroy her from the inside, leaving only hate and anger behind. It didn't help that her neighbor, the one whose eyes held danger, was enjoying every second of her fall.
Owen Harper was trouble, his heart wild and his past the kind that's spoken about in whispers. And somehow, his path was always intertwined with Kensington's, every interaction crushing her, ruining her hope for any future better than her now. Sometimes, though, what everyone warns is trouble, is exactly what the heart needs. Owen Harper was consumed with darkness, and it held onto his soul for years. When Kensington looked at him, she saw a boy who'd gotten good at taking others down when they threatened his carefully balanced life. But the more she looked, the more she saw other things too—good things…things to admire.
Things…to love. Things that made her want to be reckless.
And those things…they were the scariest of all.
Add to your goodreads shelf here: https://www.goodreads.com/book/show/24500775-wild-reckless
Download from Amazon | Google | Smashwords | iBooks | Barnes & Noble | Kobo
---
Wicked Restless – the second Harper Boys novel is out now!
I love living in the Harper boys' world! Owen's story in Wild Reckless was special for me – the way that story felt was as close to perfect as I've ever felt, and going there again to tell his brother's story, Andrew Harper, was like taking a big, full breath of joy. I am so excited to share his story with you – I hope you enjoy! Synopsis, excerpt and buy links below!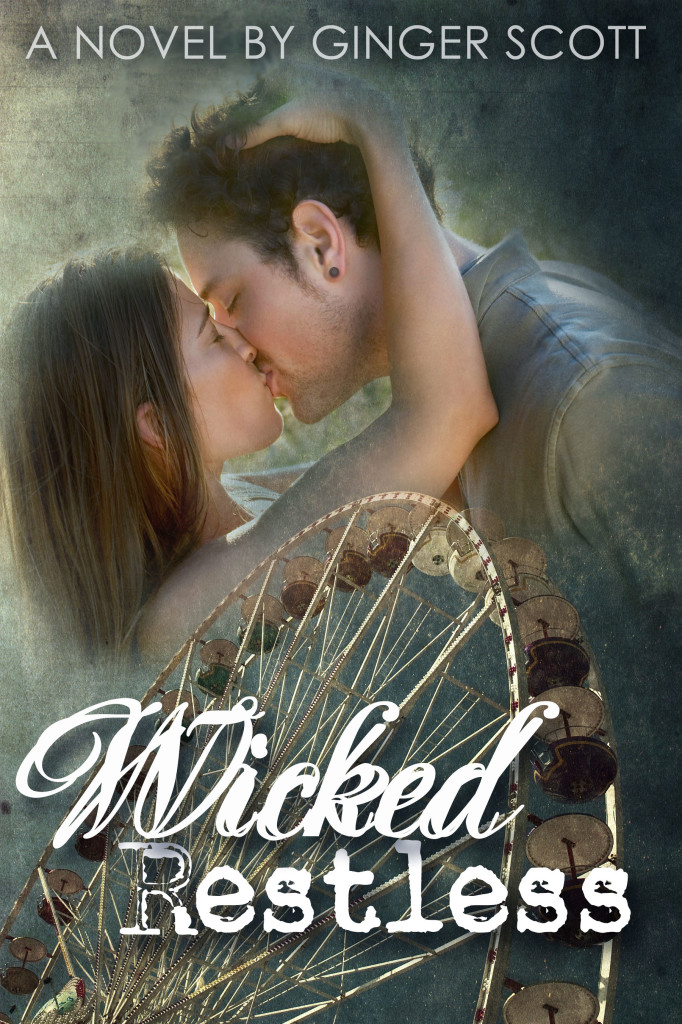 Synopsis:
Andrew Harper grew up in a house marked by tragedy. His older brother Owen did his best to shelter him, but you can only be protected from life's pain for so long. Eventually, you end up just feeling numb…and isolated.
Loneliness was the one constant in Andrew's life. Until one girl, met by chance in a high school hallway, changed everything. Emma Burke was a mystery and all that was beautiful in this world, the only air Andrew ever wanted to breathe. She took the lonely away, and filled it with hope and color, and Andrew would do anything to keep her safe, happy and whole.
But sometimes, what feels good and right is what ends up hurting us the most. And when Andrew and Emma are faced with an impossible decision, Andrew is tested to see just how far he's willing to go for the girl who owns his heart.
Cuts are deep.
Scars are left behind.
And revenge beckons.
When Andrew finally gets his chance, in college, five years after his first love broke him completely, he finds out old feelings don't really disappear just because you say you hate someone. The more he tries to avenge all that he believes he lost, the more he uncovers the real story of what happened years before.
Love is wicked. But a restless heart is never satisfied beating on its own. Can Andrew and Emma make it right before it's too late, or will the ties that bind them now destroy their only chance at a future?
Excerpt: 
"Alright, Harper. Who's the target tonight?" Trent leans over me, startling me out of my trance, grabbing my next beer and taking it for his own.
"Hey, dickhead," I say. He holds up a hand and orders another one, sliding it to me. "I'm pretty sure it's your turn this time."
His face falls and his complexion turns green. Trent and I have this game we play with one another. It started as a drunken dare a few months ago, when he goaded me into taking a girl home from Majerle's Pub. I'm not suave; I don't have great pick-up lines. I usually wait for girls to hit on me. I wait for easy. When Trent dared me, I came up with my own set-up—I stole a girl's wallet. I returned it to her later, pretending I'd found it. She was so grateful she spent the rest of the night sitting on my lap, her arms looped around my neck, her lips sucking on my skin, her hands soon finding their way in my pants.
That first girl taught me to never bring any of them to our apartment. I go to theirs now. It's easier to leave then it is to kick someone out.
"Fine, I'll go. But next time, I get to pick your girl," I say, tipping my beer back to drink what's left before leaving the bottle on the bar behind me and pointing at my friend.
"Dude, whatever. You know it's your turn anyway," he says.
"My choice next time," I remind him as I walk backward. I know it's his turn, and I also know he doesn't really like taking the dare. Trent's too nice, and he usually ends up dating the girl for weeks after. He doesn't like to be an asshole. Or maybe he just doesn't like people to say bad things about him. Maybe there's no difference between the two.
I couldn't give a shit what people say about me. Let 'em talk.
I make one pass through the crowded bar, letting my eyes roam over the dance floor and the tables that line the back wall on the way to the bathrooms. It's a Friday night, so there are lots of girls here. It's the middle of the semester, too, so they're all ready to party—no finals to worry about. There's one group that seems like an easy target, a blonde on the end who keeps trying to talk the others into dancing. I hover around the restrooms waiting for my shot, and when she finally drags the group of girls with her out to the dance floor, I walk back through the crowd, passing their table.
So easy. 
Their wallets and purses are all piled in the center of the table except for a red bag looped over the back of a chair, the ID sticking out of the top. I drag my hand along the bottom of the table, and as I pass the red handbag I grab the small plastic card poking from it, tucking it into the sleeve around my palm. I glance up to make eye contact with Trent, and raise the corner of my mouth in a smirk.
"Dude, you are so slick at this. Seriously, if you flunk out of the engineering program you should just turn to a life of crime."
I slide into my stool and look away from him. I know he was just saying words, but the joke doesn't sit well with me. I have a chip on my shoulder. It's my fucking chip, and I earned it. He also doesn't know how many nights I walk that line with Harley, fixing bets that are illegal in the first place. Trent just thinks I like the workout boxing gives me.
"Well…let's see it? Who's the lucky lady?"
I pull my sleeve loose from around my wrist and let the card slide out, flipping it over while I drink what's left of my beer, and that's when karma slaps me like a bitch.
She's older. Of course she's older. She's twenty-one, too. But she looks…older. She also looks the same. Nobody looks good in an ID photo. Emma Burke looks like a dream. Her brown hair is just as I remember it, long waves around her bright pink cheeks, lips that stretch into this sensuous smile. I don't know if it's sensuous to anyone else, but to me, it sure as fuck is.
It's also cruel. I swear to god she's mocking me in her picture, her eyes shining through and looking at me, calling me stupid, telling me what a chump I am for thinking I was some sort of hero or something.
She's slapping me in the face for being good and decent to her.
Don't worry, Emma. I won't ever be good and decent to you again. 
Available on: Amazon | Google | Smashwords | iBooks | Barnes & Noble | Kobo
Add to your Goodreads shelf here: https://www.goodreads.com/book/show/26124170-wicked-restless 
---
First three books of the Falling Series – Now Live!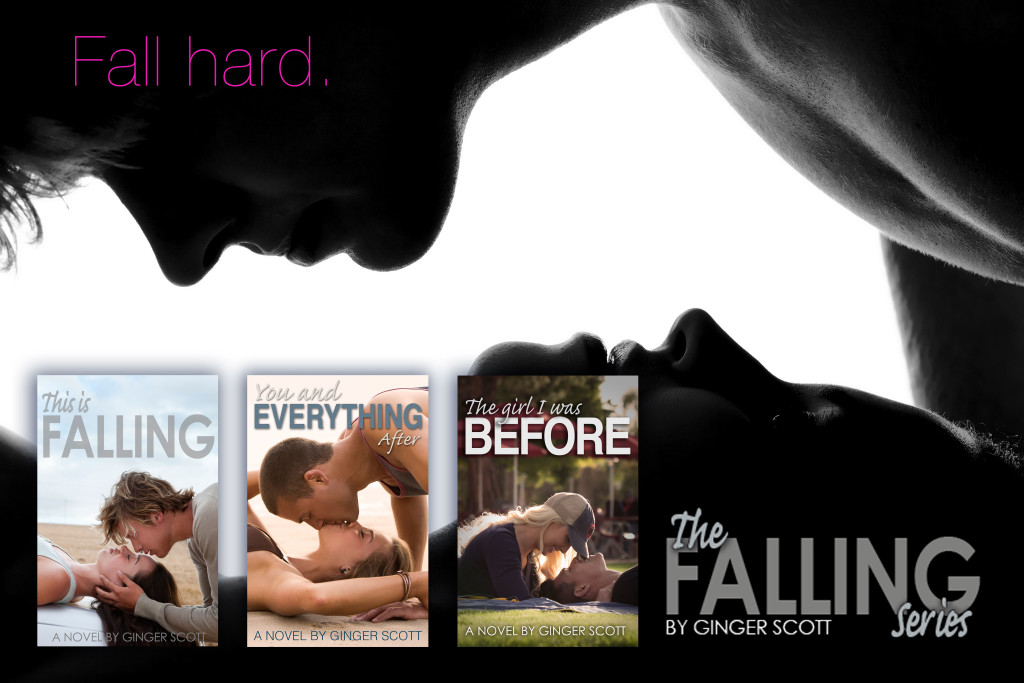 Buy Links:
This Is Falling: Amazon | B&N | Kobo | iBooks | Google | Smashwords
You And Everything After: Amazon | B&N | Kobo | iBooks | Google | Smashwords
The Girl I Was Before: Amazon | B&N | Kobo | iBooks | Google | Smashwords