This series started at an ASU baseball game. I was watching pre-game from my chair in the outfield grass, my husband and son off playing catch somewhere, so I started doing a little people watching. All it took to hook me was one look from a girl watching a player warm up, and the return look from him. They liked each other, and they were flirting with that glance, and suddenly I NEEDED to know their story. I wrote the basic plot on my ticket stub, and started pounding out the first book in the series by the time I got home. It was late; I don't sleep much. What I discovered quickly was that while Nate and Rowe's story was the one that hooked me, their friends inspired me–there were more stories to tell. And though I planned this series to be complete with three books, I won't shut out the idea of ever going back. Being with the Preeter boys is just too damn fun, so maybe…one day…
*** THIS IS FALLING – Book 1 in the Falling Series ***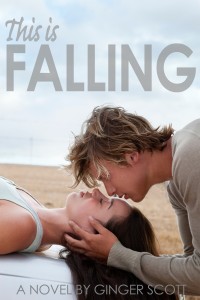 First, I had to remember how to breathe. Then, I had to learn how to survive. Two years, three months and sixteen days had passed since I was the Rowe Stanton from before, since tragedy stole my youth and my heart went along with it.
When I left for college, I put a thousand miles between my future and my past. I'd made a choice—I was going to cross back to the other side, to live with the living. I just didn't know how.
And then I met Nate Preeter.
An All-American baseball player, Nate wasn't supposed to notice a ghost-of-a-girl like me. But he did. He shouldn't want to know my name. But he did. And when he learned my secret and saw the scars it left behind, he was supposed to run. But he didn't.
My heart was dead, and I was never supposed to belong to anyone. But Nate Preeter had me feeling, and he made me want to be his. He showed me everything I was missing.
And then he showed me how to fall.
Buy links: Amazon | B&N | Kobo | iBooks | Google | Smashwords
*** YOU AND EVERYTHING AFTER – Book 2 in the Falling Series ***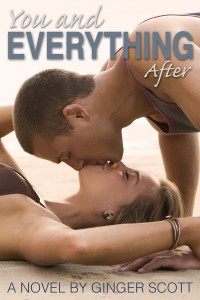 I'm that teenaged girl who has MS. You haven't met me, but you've seen me around. You probably know my sister. We're twins, and she's the pretty one. Maybe you've heard about my reputation, how much I like to hook up at parties—how easy it is to get me in bed, get what you want, and forget about me after.
Forget what you think you know. I'm leaving that girl behind.
College is all about new beginnings. So from now on—I'm just Cass. And the rest…it isn't written yet. And no one else gets to write my story for me.
——–
"Tyson Preeter doesn't do can't."
That's exactly what I want people to think when they see me. I am strong, invincible, confident, intelligent—arrogant. I'm the man who always finds a way around, over and through—until there's nothing left. Since losing my ability to walk six years ago, I've relearned life. I don't need sympathy. I don't want charity. And I don't do love.
It's better this way, saves my disappointments for me, and me alone, and it saves my strength for everything I want.
But Cass Owens is about to wreck everything. She's about to steal all of my strength away from me, because she needs it more. She's about to break all of my rules, and break down all of my walls. She's about to own me…completely.
And I'm about to let her.
Buy Links:
Amazon | B&N | Kobo | iBooks | Google | Smashwords
*** THE GIRL I WAS BEFORE – Book 3 in the Falling Series***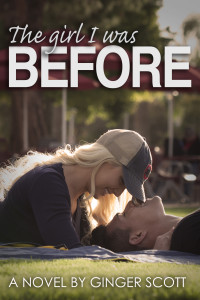 I'm the selfish one. I suppose that's the nicest thing people say about me. I've heard the other things, too. "Paige Owens is a pretty girl with nothing else to offer. She's just a good time at a party. She's stupid, heartless, cold and useless. All she cares about is getting a guy to look at her. Why would anyone want to be her friend?"
Some of those things are true. Others were true. They're all hurtful.
None of it matters.
I'm ready to make the hard choices. I'm ready to face the consequences. I'm ready to be the girl I was before, and I'm done being the one who lost her way.
I'm ready to become the girl Houston Orr sees when he looks at me.
Houston isn't a star athlete. He doesn't play in a band. He's never going to be president, and his life is so far away from simple and easy it isn't even funny.
He wasn't part of my plan. But I'm starting to think plans are overrated, and maybe our stories are what we make them. And mine depends entirely on me, and the choices I make…starting now.
Houston is my fairytale. He's perfectly imperfect. He's poetry and life. He's truth and heartbreak, all rolled up in a tall body with dark hair, broad shoulders and green eyes that lull me into submission. He's nothing I ever thought I wanted, but the very thing I need. He's the only guy I've ever really loved, and he thinks I'm a princess. I fell into him, and now I'm holding on.
But sometimes life takes away our ability to choose. Sometimes…things aren't in your control. Sometimes, it hurts to be selfless. My only hope is that when it comes time to choose, I get it right.
Welcome to my once upon a time and wish for happily ever after.
Add to your Goodreads shelf here: https://www.goodreads.com/book/show/24204235-the-girl-i-was-before
Buy Links:
Amazon | B&N | Kobo | iBooks | Google | Smashwords
*** IN YOUR DREAMS – Book 4 in the Falling Series***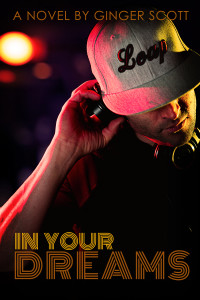 Casey Coffield has a growing list of personal flaws he keeps locked away in his head:
He's never on time.
His list of IOUs to his best friend is endless.
Money is always short.
Goals are never in reach.
Oh, and he's decided to add college drop-out to that list, too. He doesn't really think that last one's such a bad thing, but his family insists it is, so it stays on the list.
On paper, he's a zero. But in person, when he's mixing tracks for a sea of bodies at the hottest clubs and parties, he's downright irresistible. Just-right stubble on his chin, body of a boxer and a smirk that stimulates all the right nerves—women have never been a problem. They flock to his swagger and fall for his charm…fast.
All except for this one.
Purple hair, gray eyes, a raspy voice and sass, Murphy Sullivan is a little bit country and a little bit rock-n-roll. And her and Casey? They have history. He can't remember it, but she wrote a song about him—and it's not exactly a love song. But it is good. Damn good. And uncovering her inspiration just might be the key to solving a few of his shortcomings—not to mention open doors to his own big break in the music industry.
But sometimes dreams get messy when they collide. Sometimes life changes patterns. A past paints the wrong picture and futures get cloudy. The only question that remains is who will you choose when the dust settles—you? Or the girl of your dreams?
** This book is a Falling Series spin-off. It can be read as a standalone. **
Add to your Goodreads shelf here: https://www.goodreads.com/book/show/28794967-in-your-dreams
Buy Links:
Amazon | Barnes & Noble | iBooks | Kobo | Google | Smashwords